Verse oogst: de nieuwste aanwinsten van Stad.
Deze winkels en horeca openden hun deuren voor jou.  
Fresh harvest: City's newest acquisitions.
These shops, restaurants and cafes opened their doors for you to discover.
Voorheen: Intertoys
EST. 14 maart 2020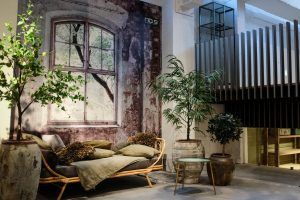 Categorie: interieur en lifestyle winkel
EST. 18 maart 2020
Voorheen: V&D distributiecentrum
More info: Laif & Nuver
EST. 6 januari 2020
Categorie: Israeli streetfood
Voorheen: Wok&
Gesloten: 23 november 2022
EST. 4 april 2020
Voorheen: H&M
Oude Kijk in't Jatstraat 71
EST. 10 mei 2020
Voorheen: H&M
EST. 19 mei 2020
Voorheen: Zara
EST. 2 juni 2020
Voorheen: BAQ
Categorie: horeca
EST. 11 juni 2020
Voorheen: De Gans
EST. 15 juni 2020
Voorheen: Quetzal
Eentje vergeten
Tips via email zijn welkom.